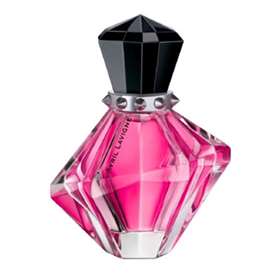 Click on image to enlarge



Price: £ (incl VAT)
Sorry, this item is currently unavailable. Click here to receive notification when this product comes back into stock.
Black Star, released in 2009 represents Avril Lavigne's first offering to the world of perfume. Viewing the bottle you can see the style of the pop-punk deva at work, a 'wonky' diamond adorned by a spiked neck chocker seeming to denote an unperfected beauty with a penchant for punk chic.

Just as Lavigne herself seems to capture a youthfulness beyond her years, so this perfume creates an openly youthful, pretty sweetness, awash with heavy chocolate flavour.

Despite this the aromatic appeal of the perfume comes across fairly strongly, reminding us perhaps of the message of female empowerment at play in Lavigne's music. A popular fragrance with younger women looking for something a bit different and assertive, many reviewers find Black Star best as a day fragrance.

Please follow the links below to purchase

Please note: Due to transport legislation, we cannot ship more than 4 fragrances per order; Our perfume orders work on a back-order system that might take up to 7 days. If you have an urgent request, please contact us prior to ordering.