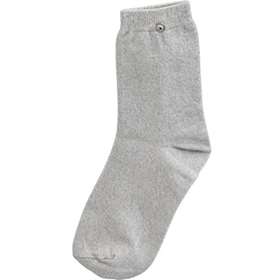 Click on image to enlarge



Price: £19.99 (incl VAT)
Sorry, this item is currently unavailable. Click here to receive notification when this product comes back into stock.
TensCare iSock is a sock that offers relief for foot pain and arthritis when attached to the TensCare iTouch Easy TENS Device, improving the blood flow which will increase the mobility and relieve pain in the foot.
One size fits all.
Fits left and right feet.
Improves mobility.
Reduces swelling.
Includes a pack of 4 self-adhesive reusable pads.
Includes stud adaptor.
Washable by hand in warm water.
TensCare iSock treats arthritis in the foot, diabetic neuropathy, plantar fasciitis, Raynauds Syndrome and other chronic pain conditions in the foot when attached to a TensCare TENS device.