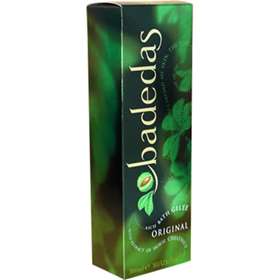 Click on image to enlarge



Price: £8.40 (incl VAT)
(Buy any 3 or more Badedas products and save 5%)
Price: £8.40 (incl VAT)
(Buy any 3 or more Badedas products and save 5%)
Badedas Original Rich Bath Gelee, with Extract of Horse Chestnut.

Immerse Yourself in the rich, luxurious magic of Badedas.

Experiance the intensity of Badedas Original Bath Gelee. A rich, concentrated formulation, with the distinctive Badedas fragrance and natural moisturisers to leave your skin feeling soft, delicately fragranced, and you completely indulged.




Product code: BAD79S
Price: £8.40 (incl VAT)
(Buy any 3 or more Badedas products and save 5%)