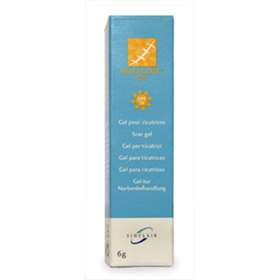 Click on image to enlarge



Price: £17.50 (incl VAT)
Sorry, this item is currently unavailable. Click here to receive notification when this product comes back into stock.
Specifically developed to protect new and old scars from the aggravating effects of the sun by preventing sun-induced redness and hyper-pigmentation while improving overall appearance. It can be used on all scars resulting from surgery, trauma, wounds and burns. Kelo-cotes patented silicone technology has been shown in clinical studies to flatten, soften and smooth scars, as well as relieve associated redness, itch and pain. Kelo-cote may also help in the prevention of excessive and abnormal scar formation. This unique technology allows the gel to self-dry and form a flexible, breathable, waterproof layer that binds to the outer layer of the skin, providing hydration and protection to the scar site.
SPF 30 UV Protection.
Protects old and new scars from sun damage.
Prevents abnormal scar formation.
Directions for Use:
Ensure the effected area is clean and dry.
Apply evenly in a thin layer twice daily, 30 minutes before sun exposure.
Once dry, cosmetics may be applied.
Keep babies and all young children out of direct sunlight.

Warnings:
For external use only.
Avoid direct contact with eyes, mucous membranes, third degree burns and open wounds.
Should not be used on dermatological conditions that disrupt the integrity of the skin.
If irritation occurs, discontinue use and consult your physician.
Keep out of reach of children.

Ingredients:
Octinoxate 7.5%, Octisalate 5.0%, Octocrylene 10%, Oxybenzone 6.0%, Polysiloxanes, Silicone dioxide, Isopropyl Myristate.