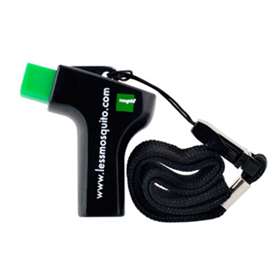 Click on image to enlarge



Price: £5.45 (incl VAT)

Don't scratch it, Zap-Ease it.
Stops itching and reduces swelling from:
Mosquito bites.
Other insect bites.
Jelly fish stings.
Nettle stings.
Directions for Use:
1. Place the flat end directly on top of the mosquito bite, in contact with your skin.
2. Hold between your first two fingers and squeeze the button with your thumb.
3. Press the button quickly 5 times or more: you decide how many clicks of the button is right for you.

After a few minutes the itching will ease.
Also works through light fabrics.
Delivers a safe electrical discharge which inhibits histamine release.

Caution:
Zap ease will only reduce the itch and not remove the toxins or infections associated with the bites.
Seek medical attention should you be at risk from infectious disease or you experience an adverse reaction.
Do not use near eyes or lips and avoid sensitive areas.
Do not use on cuts or skin abrasions.
Zap-Ease may ignite flammable materials and do not use directly after applying insect repellent.
Not suitable for those fitted with a heart pacemaker.
Should not be used on children under 2 years.






| | | | | |
| --- | --- | --- | --- | --- |
| Product code: INC308D | | Price: £5.45 (incl VAT) | | |