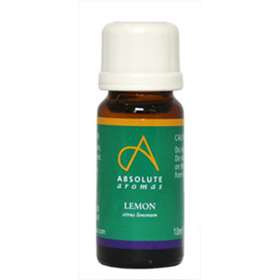 Click on image to enlarge



Price: £3.55 (incl VAT)

Absolute Aromas Lemon has consistent high quality. As with all citrus oils, it is somewhat phototoxic, and should be used with caution before exposure to sunlight or UV beds. This tangy oil has a clearing effect which makes it particularly useful when recovering from general winter illness. It is very effective used in an oil burner or electric diffuser as it is antibacterial but also a good oil to refresh, uplift and clarify. Its light, fresh, sweet aroma is pale green to yellow in colour.

Precautions:
Essential Oils, if used correctly, are safe and pleasant to use. They are, however, very concentrated and powerful so certain precautions should be taken. If in any doubt about their safe use or effects, consult a qualified aromatherapist or seek medical advice. Some general guidelines for safer use use are:

Never take essential oils internally.
Avoid contact with eyes and mucous membranes.
Seek professional/medical advice before use if you are pregnant.
Seek advice from a qualified Aromatherapist before using any essential oils on babies and small children.
Seek medical advice from before use if you have a medical condition (such as epilepsy, high blood pressure, etc).
If you have an adverse reaction to an essential oil, stop use immediately and seek professional/medical advice.
Do not use essential oils undiluted on the skin (or undiluted in the bath if you have sensitive skin).
Some essential oils have specific contra-indications- always follow the indevidual precautions given by Absolute Aromas.




| | | | | |
| --- | --- | --- | --- | --- |
| Product code: AA-T117 | | Price: £3.55 (incl VAT) | | |